Yoga Therapy Ireland Board of Directors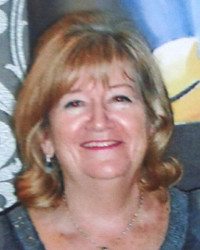 Moira Harper
Qualified as a Chiropodist after leaving college. Worked in Marketing as Supervisor and then Regional Manager for N.I. and Isle of Man. Qualified as Aromatherapist and Reflexologist and taught students in the Belfast Met College for 15 years. During this time completed my Teachers Diploma with YFNI. Ten years ago went back to University and studied courses in Mental Health. At present working in Forensic Mental Health. On the executive committee Royal College of Psychiatrists in the Forensic Faculty.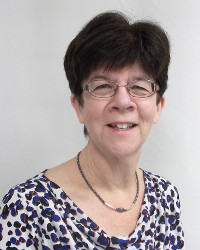 Therese Clarke
Therese Clarke is a solicitor. She worked for the Law Society of Ireland for many years in the area of regulation. She hopes that her general knowledge in this area will assist the Board and the work of YTI. She qualified as a YTI teacher in 2010 and has taught a weekly class since then. She believes this has helped her achieve a good work life balance over the years.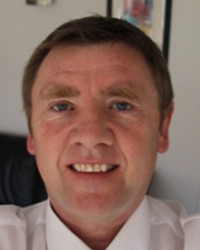 Gerry Kelly
Gerry has over 30 years experience in finance, business planning and strategy. He started his career in investment banking and asset management working at executive level with a number of Irish and international banks and intermediaries. In the last 15 years he has been full time involved in a number of start up and private business interests including eCommerce,  tv production, retail and business consultancy. He is currently CFO of Certification Europe, a fast growing Irish based company with a number of overseas offices and clients.  He lives in Dublin, is married and with 2 sons in third level college. Outside of work he is actively involved in GAA and is interested in all sports.
Yoga Therapy Ireland Patrons
Danielle Arin – International Iyengar Yoga Teacher
Sabina Coyne Higgins – keen yoga enthusiast
Dr Sean Collins -Therapist/Health Coach
Sr Gertie Cull – RGN. RM. F.F.N. R.C.S.I.
Tara Fraser – Founder of Yoga Junction, London and BWY Diploma course tutor.
Olive Gentleman – SRN ITEC, also qualified in Acupuncture, Reflexology and Yoga.
Alexander Gibbs – Med M.I.O.A. – Member of the General Osteopathic Council UK & the Irish Osteopathic Council
Julie Gudmestad – Dir. Gudmestad Yoga Studio, Oregan, USA
Mrs Radhika Lal Lokesh – former Indian Ambassador to Ireland – Delhi, India
Dr Samprasad Vinod – Dir. Maharshi Vinod Research Foundation Pune, India
Doris Schaeffer – External Relations (European Union of Yoga)